Hey y'all! I hope you're having a relaxing Sunday. Yesterday Nick and I went on a fun, little walk and I wanted to chat about it. We have a book called The Adventure Challenge: Couples Edition, where we can scratch off date ideas. Once we complete the date, we snap a picture with a polaroid camera, stick it in the book, and write a little snippet about the adventure. Side note: this book is so much fun and I highly recommend getting it! There's a couples version, a family version, a friends version, and a solo version.
Our challenge for today was: Take a walk at a park for 30 mins while following these rules. For the first 15 mins you must hold hands (do not let go) without talking; no exceptions. After the first 15 mins, find a swing set and take turns pushing each other (5 min each). The person pushing can talk about anything they want while the one swinging can only listen. Afterwards talk about how the silence felt.
We don't really have a park nearby, but we have a HUGE biking/walking trail right down the road. So we bundled up and headed that way. Once we got to the beginning of the trail, I started my timer and we walked along in silence for while holding hands 15 minutes. I thought for sure that Nick would struggle with the silence aspect of it since he is quite the talker, but he surprisingly did well! (Despite the fact that he had to let go of my hand a few times to fix his wedgies lol.) It was nice to just walk in silence and let my mind trail off. In the same sense, I was trying to be present on the walk by listening to all the sounds of nature, gazing around at the environment, and taking in all the fresh air. The best part was holding hands during the silence. Even though we couldn't talk, we were still close through physical touch. He would squeeze my hand and I would squeeze his. And when a fork in the trail would come up, we would tug each other towards the direction we wanted to go.
After the timer went off, we discussed how nice the silence/taking in nature was. (Even though we live in the city, so there are constant sounds of cars and sirens). Then we continued to explore the trail while talking the day away. We even figured out that the trail can end up all the way in D.C.! I don't know if I would make it that far though lol. Especially in the cold!
I suggest anyone and everyone do this challenge! Even if you don't have a significant other, go on a walk with a friend, or a family member, or even by yourself! The important thing is to get outside every once in a while and get some fresh air.
Kindly,
Ken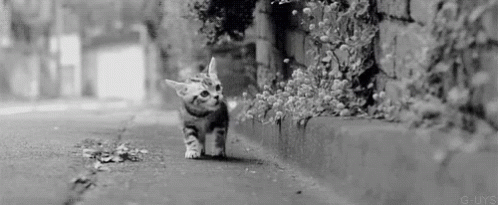 P.S. Here are a few pictures from our walk!